Our Responsibility
We love what we do. We've been designing and developing footwear and accessories for over 25 years, so we know what goes into making a quality product. We also know that footwear and fashion are complicated businesses and that we have a responsibility to both the planet and our community. We are committed to ensuring that our strategy and goals recognise this responsibility. Across our organisation we are making important changes to incorporate sustainable practices.
Good Things Come in Good Packages
Our shoes need to reach you in perfect condition which means being well-packaged. We've taken a good look at our shoe boxes and have challenged ourselves to do better. This year we are introducing new Dune London shoe boxes across certain ranges. These are made of recycled FSC certified cardboard, use vegetable-based dyes and are fully recyclable. We are working with all our suppliers to have a full roll out this year. All our packaging is under review and we are phasing out single-use plastic filling. Plastic carrier bags have been eliminated from our stores and replaced with paper bags
Great Shoes Shouldn't go to Waste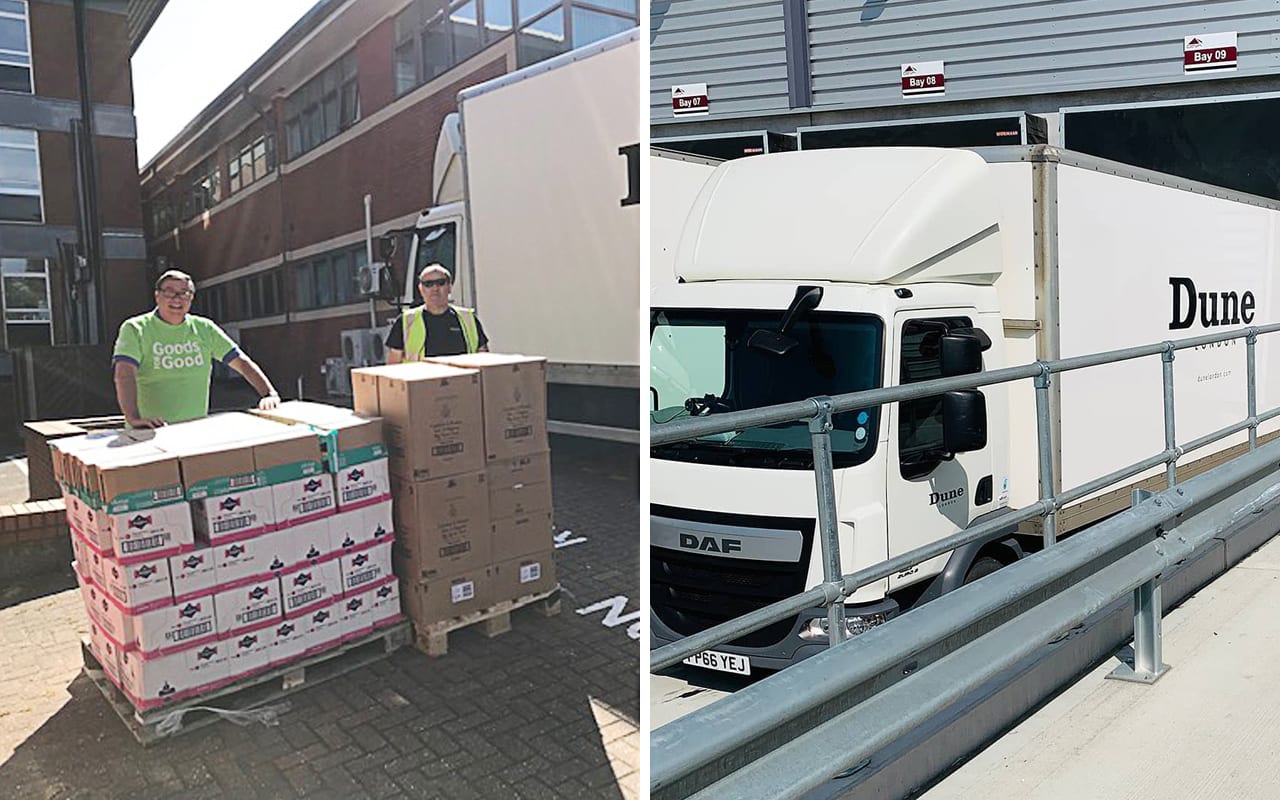 We are devoted to crafting quality footwear and accessories. It is with this focus that we continue to create innovative pieces every season, each one unique and trusted to last well beyond a trend. Making sure our used and unsold products are worn and not sent to landfill is a priority. Good quality items are donated to charities and we have supported Goods for Good, Save the Children and SmartWorks. Where the goods are unsuitable for donation, they are repurposed or donated to United Shoe Recycling who use them to provide inexpensive and urgently required footwear for those in need.
In 2019, we partnered with reGAIN to encourage our customers to take part in a responsible economy by recycling unwanted shoes and clothes. Customers can donate unwanted items in exchange for a discount off their next purchase with Dune London. All items are then reused or recycled.
Giving Back
We feel strongly that we should support and give back to the community. Our employees chose YoungMinds as our partner charity. YoungMinds are leading the fight for a future where the mental health challenges of young people get the support they deserve. 100% of profits from sales of our YoungMinds face masks are being donated to the charity.
At the beginning of lockdown, during one of the most challenging times for the NHS, we were proud to support the team at Evelina London, Guy's and St Thomas' hospital with a donation of Dune London comfort footwear worth £70,000.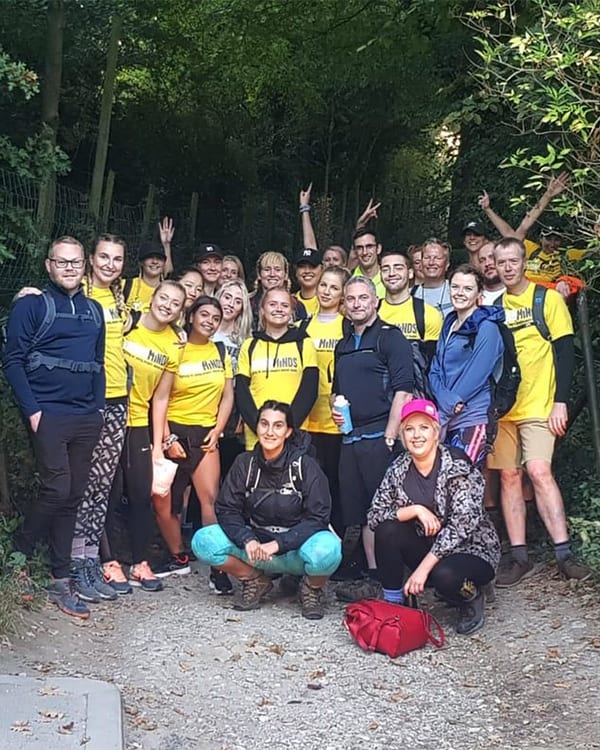 We have previously raised hundreds of thousands of pounds for charities such as Teenage Cancer Trust and End Youth Homelessness with multiple fundraising events and special products where all profits are donated.
In 2019 we established Dune Group Giving to support causes that are personal and meaningful to our employees. Money raised from smaller fundraising initiatives is available for specific causes or projects close to our Teams' hearts. We believe that it is important for our teams to get involved in charities and projects that are local, where donations can have a significant impact.
Our Suppliers
We are proud to have forged long-term relationships with our factories and suppliers. They share our values and promote a culture of safety, support and training for their workers. Our teams work alongside each other in a spirit of partnership and collaboration.
We recognise that footwear and fashion are complex industries which affect the environment, communities and the lives of the people who work in our supply chain. We require all of our suppliers to operate according to our Ethical Trading Code of Conduct. To ensure suppliers are following the Code we operate a process of continuous audit reviews. This can take the form of direct audits or visits undertaken by our own staff as well as the review of audits undertaken by accredited third parties.
To strengthen our visibility and analysis of audits we became a member of Sedex, one of the world's leading ethical trade membership organisations. As well as Sedex working with members to improve working conditions, it also provides structured self-assessment questionnaires, analysis tools and supply chain reporting so that any risks or issues can be quickly identified and addressed by the Dune QA team.
Our Modern Slavery Act Statement sets out the steps that we have undertaken to ensure that modern slavery is not taking place within our supply chain.
The Future
We are currently developing an exciting range of products which are made from environmentally friendly materials and contain the Dune London design signature. Watch this space!
We are determined to bring more sustainable practices and materials into our business but recognise that there is much work to be done. We are rising to the challenge, building on our current achievements and finding new solutions for packaging, waste reduction and reducing our energy consumption. We intend to dig deeper into all aspects of our business to establish more transparent working practices and to work alongside our partners and suppliers to reduce our environmental impact.