Not just for Spring, the backless loafer is proving to have some serious staying power for the warm months. Whilst most trends seem to come and go, the fact that this is the most wearable trend of summer means we are reluctant to retire them to the back of the wardrobe.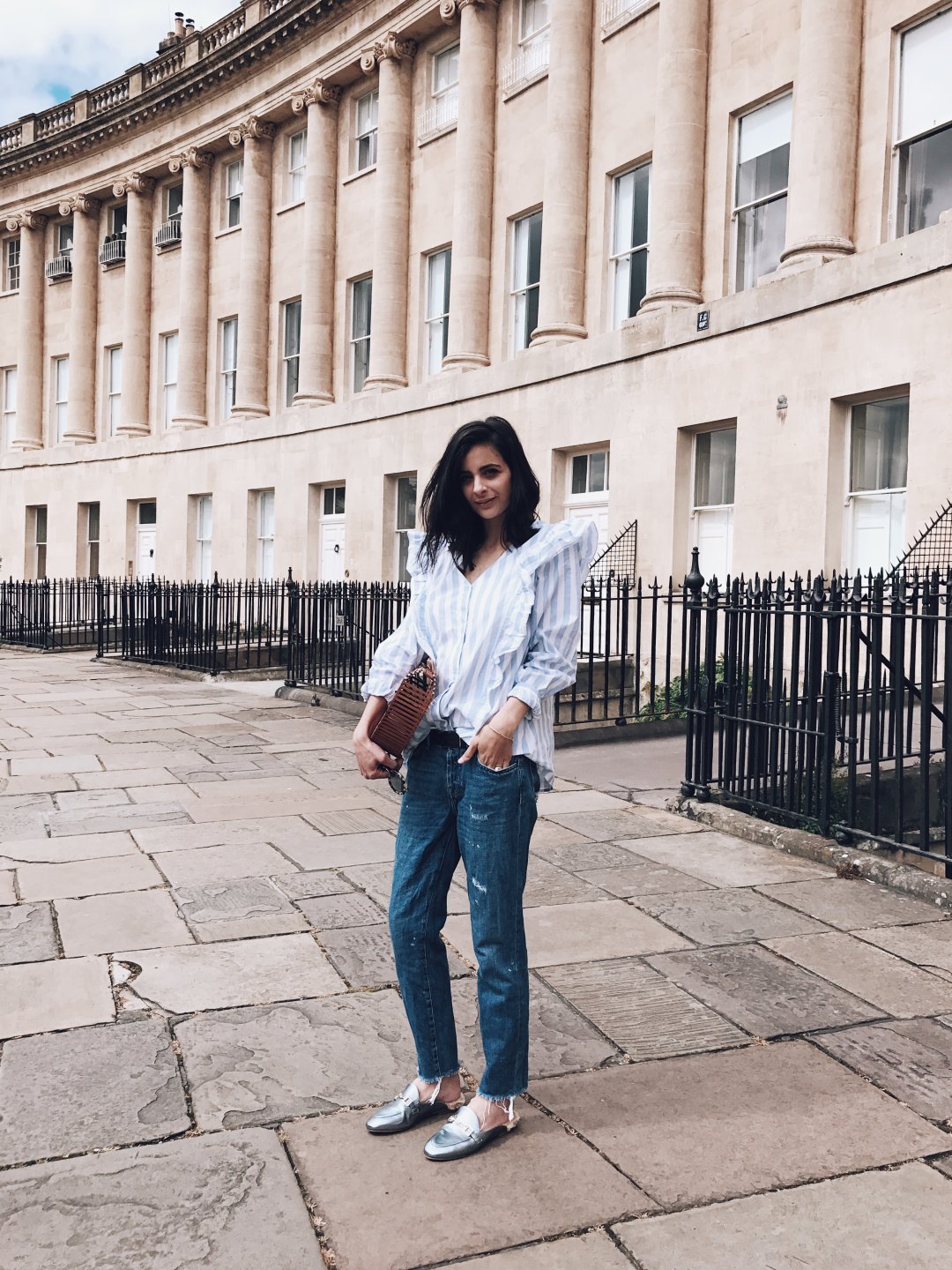 As our bursts of sunshine tend to be fleeting, brighten up an inevitable grey day with our GOLE metallic backless loafers. Not sure how to wear this must have pair? Fear not, we've got the lovely Hues of White to show you how to style them for the perfect weekend look; 'I've teamed the whole outfit and pulled it together with my super comfy, but oh so stylish Dune loafers'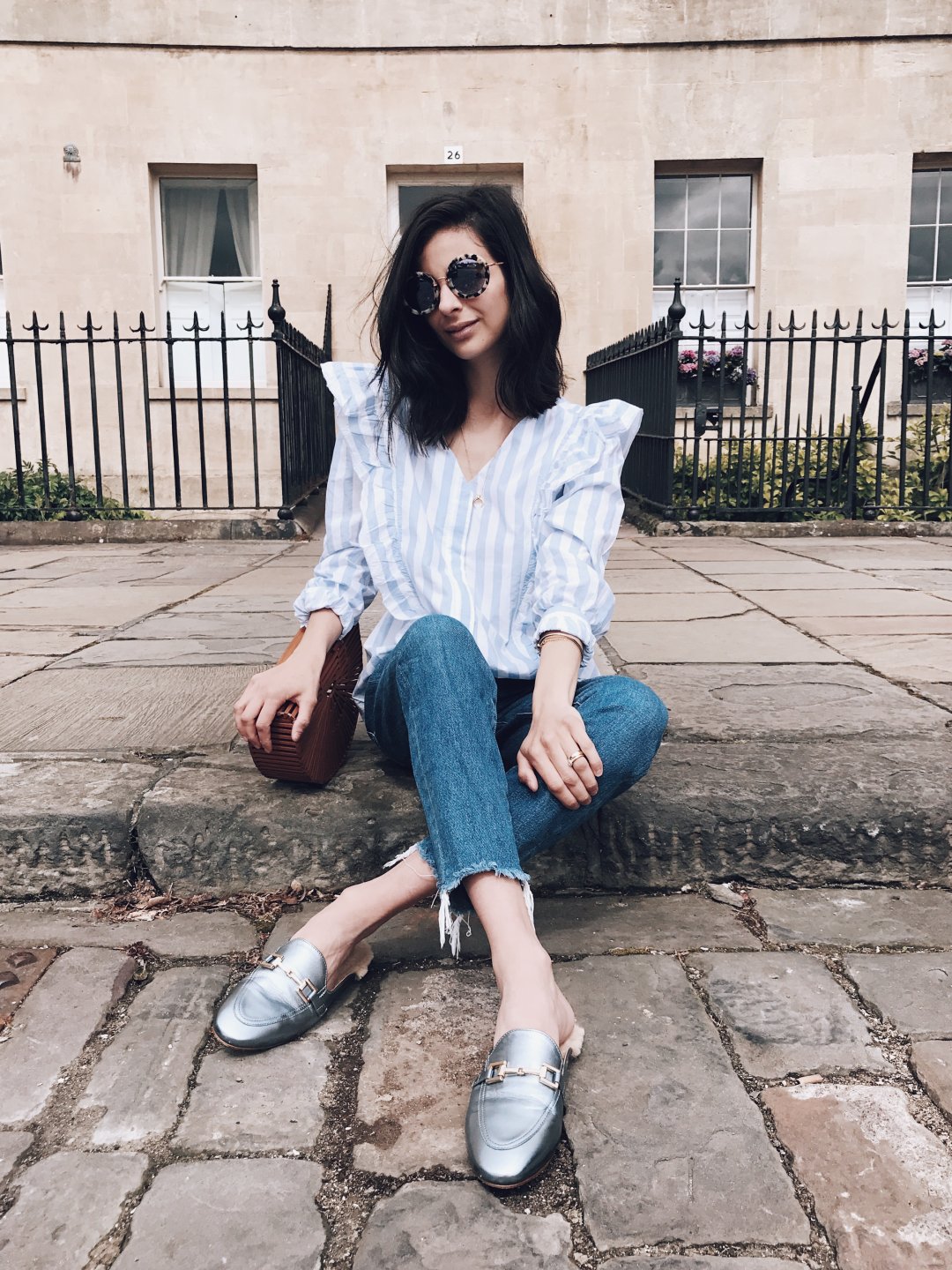 I get a lot of comments about these shoes and they are great to simply dash out the door and pull this whole look together, and that pop of metallic, well I simply can't get enough of them!