Selecting the perfect style is determined by a multitude of factors. While functionality, desirability, and practicality are key factors, arguably the most important element is emotional. Buying a new handbag is about finding 'the one'. That irresistible object of desire that makes your heart beat faster, sums up your style, and provides the fondest of nostalgic memories.
And while the allure of a timeless bag remains, some key new styles just might tempt you. We have curated a must-have selection of Instagram-worthy handbags that we believe should be on your radar, and in your wardrobes, for life.
Clean Lines
Sometimes, the smallest of details make the biggest impact; and these details should stay with you for life. So, it makes perfect sense for us to pay homage to our love for minimal design with our most sought-after mini style. We especially adore the modern elegance of an unlined tote; instantly adding an essence of sophistication to any outfit.
Boho Redefined
It's official: the 2000s are making a comeback in the fashion sphere. But what's really ticking our boxes are straw-woven details fused with luxurious trims and polished finishes in structured forms that mark the essence of an effortlessly chic summer sidekick. Time to fall for this trend all over again, in the most elegant of ways.
Chain Reaction
One look we can't get enough of is the timeless appeal of a chain handle bag. This style remains relevant and has earned its place at the top of the handbag charts. Try updating your daytime collection this season with an array of clashing fabric textures, perfect for your next vacation.
Luxe Leather
Never underestimate the power of a chic leather bag, no matter the season. Where opulence meets timelessness, elegantly quilted options should always remain at the forefront of every bag enthusiast's wish list.
Perfect Pairing
There's something irresistibly stylish about matching your handbag to your shoes. The epitome of elegance it's also the perfect way to pull an outfit together. Our printed Cabanna sling-back heels teamed with our Belvedere clutch will reinvigorate an existing outfit.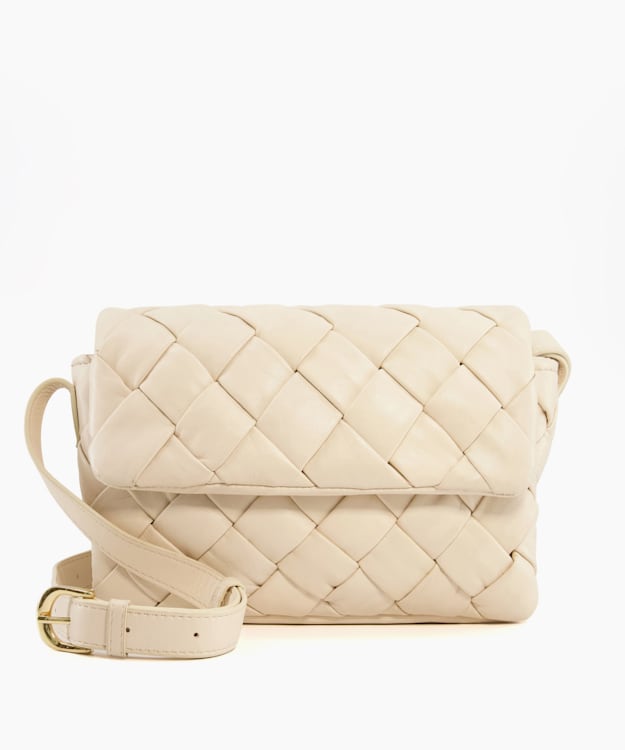 Premium Leather