DUNE LONDON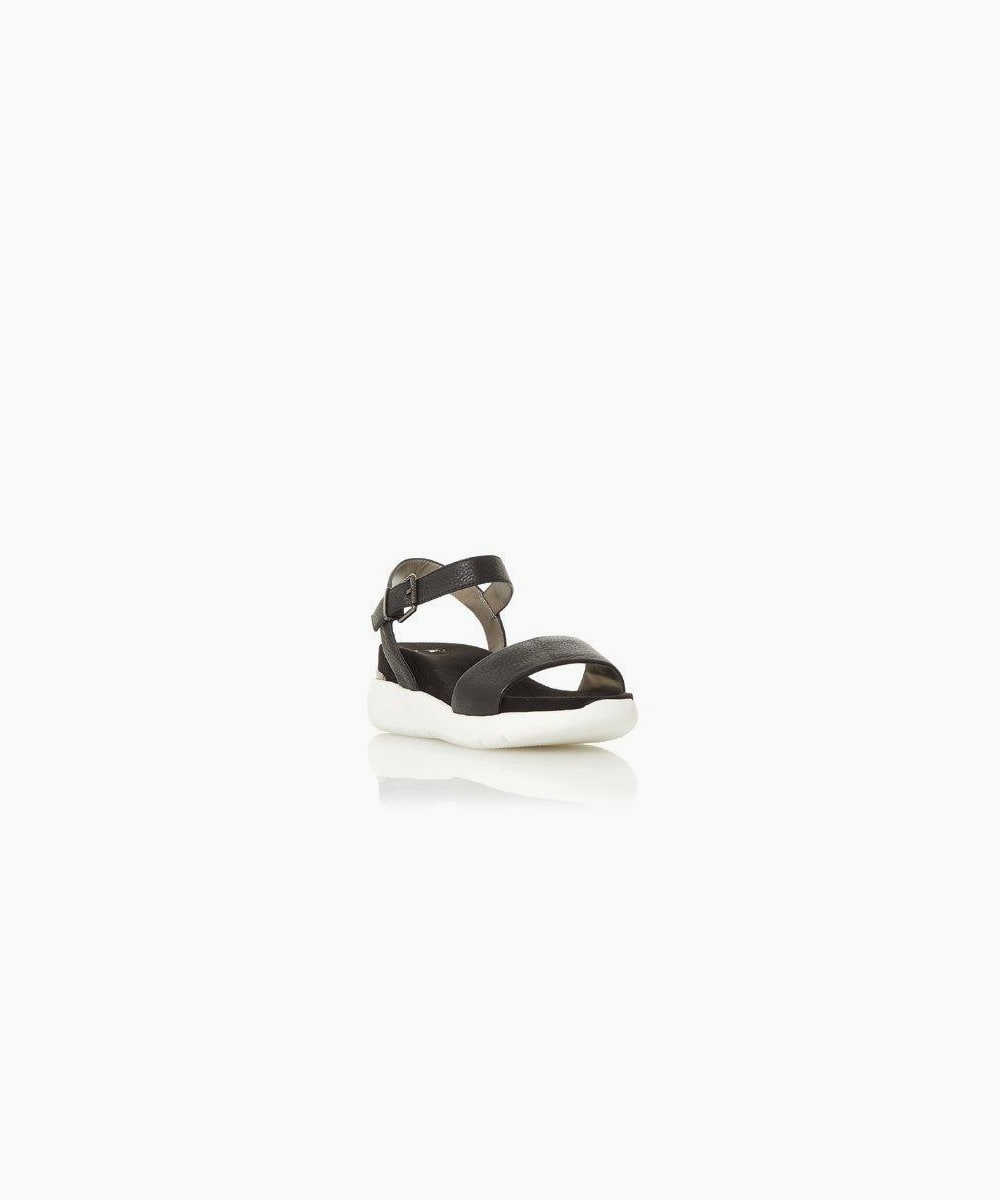 kyoto - black
White Outsole Comfort Flatform Sandals
White Outsole Comfort Flatform Sandals
Colour:
Upgrade your everyday summer style with this sandal from Dune London
Resting on a contrasting flatform heel for a modern finishing touch. It works textured straps and is secured with an ankle buckle fastening.
Material:

leather

Lining:

synthetic

Sole:

synthetic

Heel Height:

5.5 cm

ID:

0081500620024484
Have three, stylish amazingly comfortable with perfect height, the leather is beautifully soft and well formed, no sag, much better comfort than most wedge trainer sandals, perfect sporty casuals.
There are several things I really like about these sandals. Firstly, they are a gorgeous colour. I've found it difficult to get light tan or stone sandals. Tan sandals all seem to be brown now. These are a lovely neutral. Also for a comfy sandal they are surprisingly funky on the feet! In terms of comfort they are amazing. They are cushioned and springy. These are exactly what I wanted, comfy, utility, sandals which you could walk in all day on holiday but which are style driven. A real gem of a find. One word of advice. If I had been able to try on instore I might gave gone a size down. They are very generously sized as Dune often are. So if you hover in the middle of two sizes as I do, take your smaller option.
These will literally go with everything this summer but the little bit of a lift at the heel makes them so much more comfortable for wearing all day.
"Expensive For Not A Lot Of Sandal"
- Heather
I have these in the plain tan and they look fab... but in the reptile design they don't look as good.... so returned
You may also like
Recently viewed