Introducing the Dune London x Kit Neale AW17 collaboration.
 
Internationally renowned designer Kit Neale has always been inspired by food, and not just the taste of it. He's drawn to the packaging, especially that of Asian products with their bright colours, stand-out graphics and vibrant designs. Inspired by the images found in oriental supermarkets in London, he's been collecting pieces for years waiting to bring these ideas into a collection.
 
And now, it's here. 
We've partnered with Kit to bring this inspiration into a men's capsule collection of eight products including shoes, boots, bags and accessories.
 
Celebrating the culture and diversity you can find in London, this collection is bright, bold and playful and draws inspiration from the city itself. Along with oriental motifs, Kit's designs nod to the fishermen's uniforms at Billingsgate Market with rubber textures and chunky soles for style and durability.
 
The limited-edition range is adorned with Kit's bespoke fish prints with a contrasting colour pallet, mix and match materials and the designer's signature emblem on each piece, a work of art itself.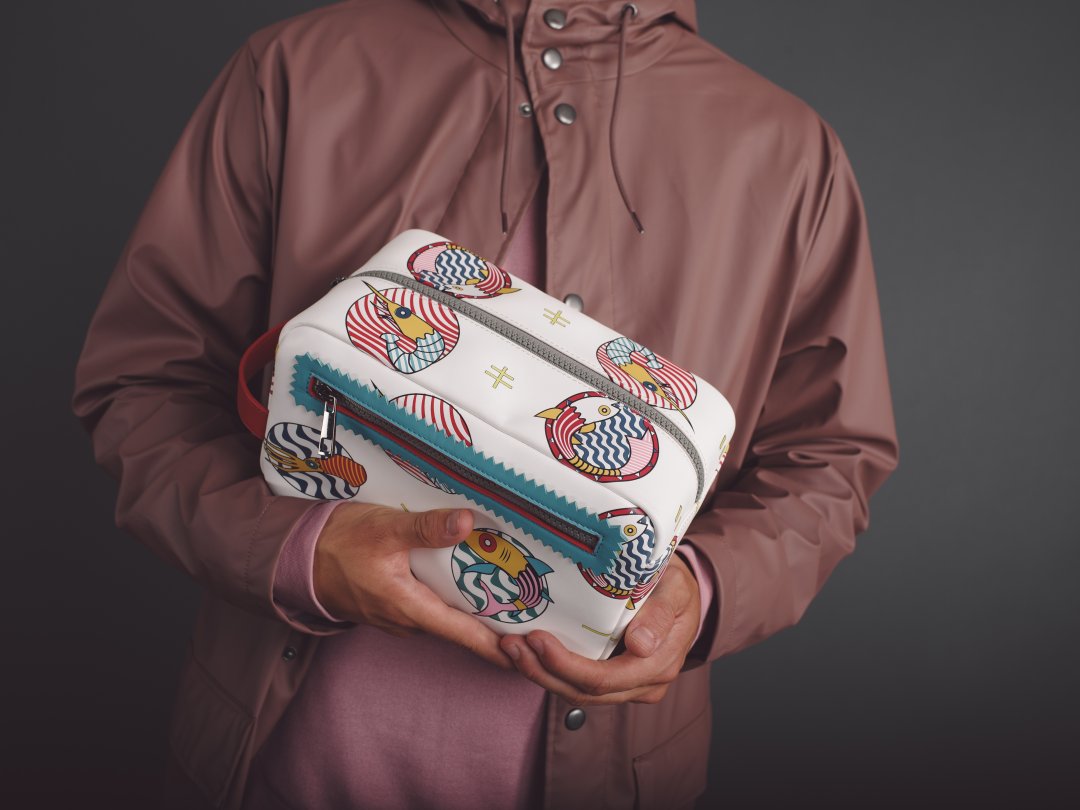 Beyond the style, each piece is designed with practicality and durability in mind. With cushioned collars, tough soles, reinforced corners and handy compartments, each piece is ideal for everyday use.
 
Usually working with clothing, Kit hopes these pieces, like shoes, bags and accessories, will be able to stand as design pieces themselves but also allow the wearer more freedom to style it their way. Each product features a colour pop design, with bright colours and stand out prints, or a more subtle style with playful details so, however colourful you're feeling, you can bring Asian inspiration into your wardrobe this season.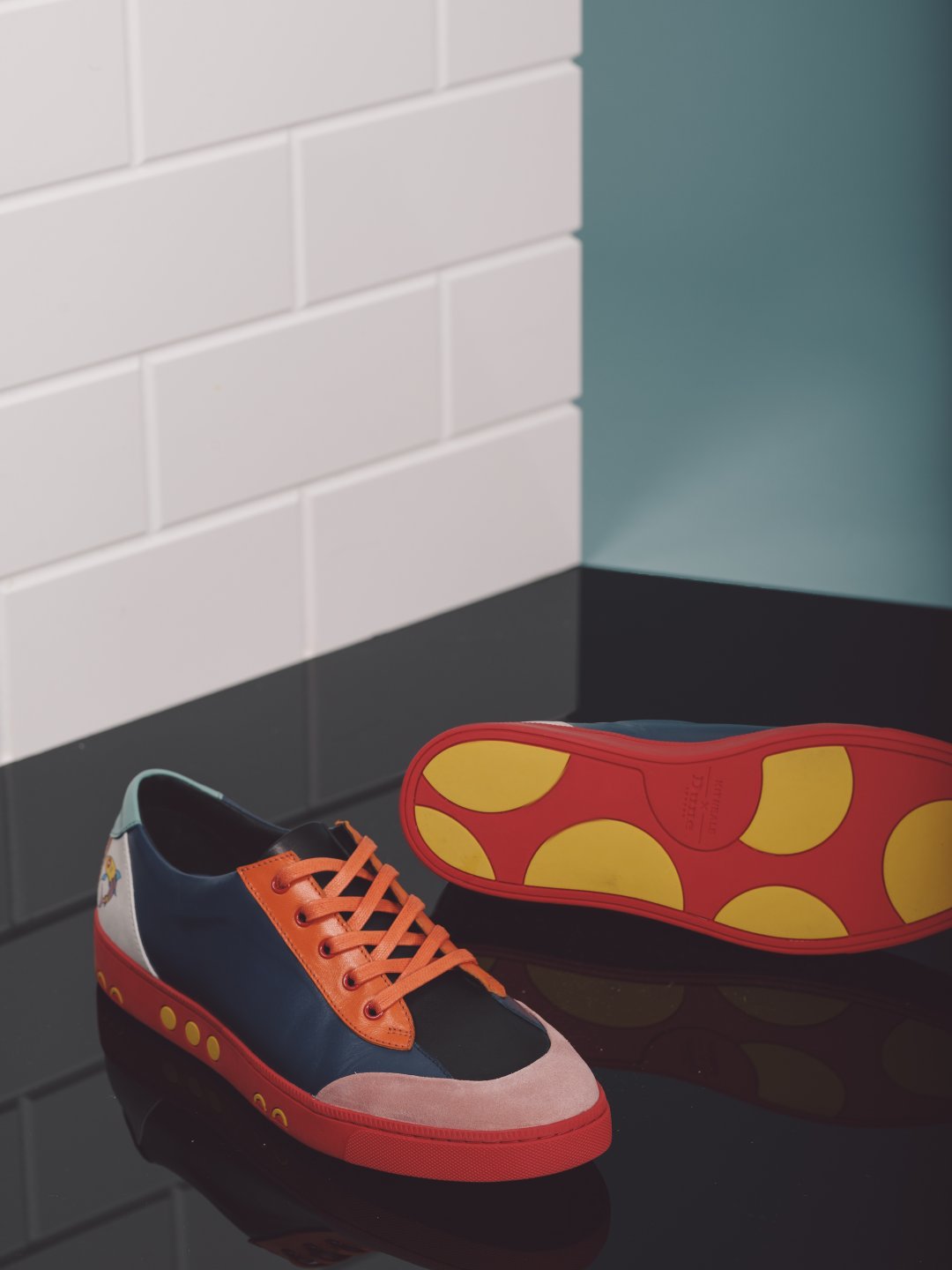 From trainers to derby shoes, boots to backpacks, brighten your autumn/winter wardrobe with this exclusive collection in collaboration with Kit Neale.