From feminine ladies day bags to cute cross body bags and hold-everything day bags, get the inside scoop on the bags our team are crushing on this season.
 
Niamh Thomas, Accessory Buyer's Admin Assistant
Which is your favourite bag?

DARROW

What do you like about it?
 
I absolutely love the muted colour of this bag. It's such a move away from my usual all black everything, but I think it's really chic. I especially love the shape of it with the triangular base and crossbody strap option. It's big enough to fit everything I need as an everyday bag but it's neat enough not to push people out of the way on the rush hour tube.
 
Discrete clutch bag or bottomless tote?
 
Bottomless tote - the more Mary Poppins the better
 
In my bag, you'll find…
 
I've recently tried to downsize my bag, so now I only have my book which I've just finished for the third time (Bukowskis' "Post Office") a card holder, a coin purse, a make-up bag, one pair of shoes about six pens some head phones and my keys.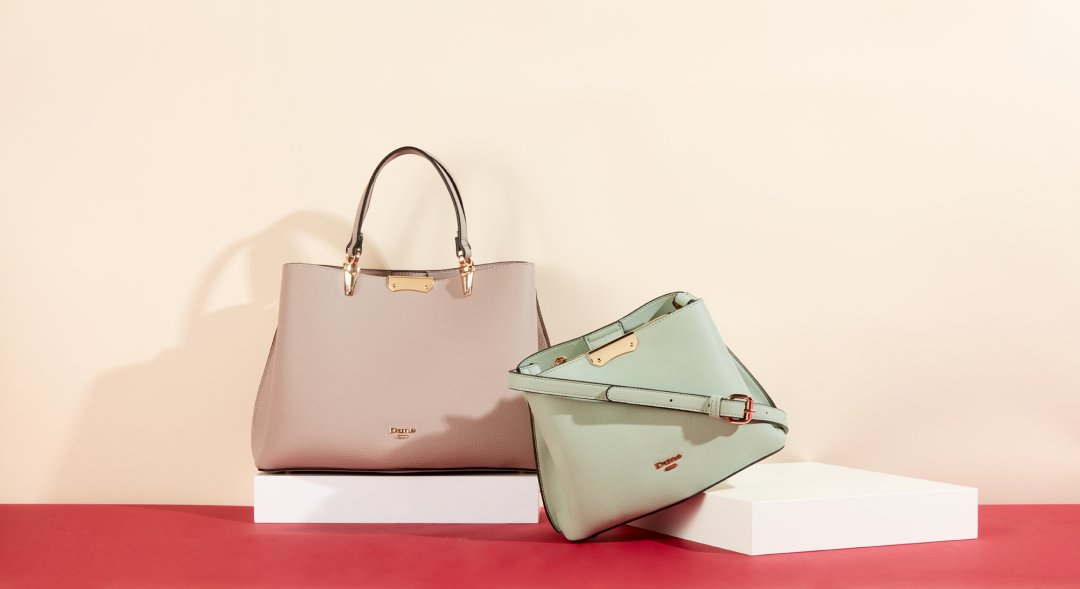 Joanne Beckerman, Senior Press Officer
Which is your favourite bag?
 
The EVANGELINA quilted bag
 
What do you like about it?
 
I love the EVANGELINA quilted bag as it's such a versatile style, the chain can be extended to wear crossbody and then doubled up as a shoulder bag which is always a bonus for me. It's the perfect size as I can fit in all of my everyday essentials, with a handy divider inside so I can separate things like home and work keys.
Out of the three colours available, I'd probably choose practical black as it goes with everything but sunset red is a key colour for the season too! I'll be wearing mine with one of our leopard print silk scarves tied to the side for added personality.
 
Discrete clutch bag or bottomless tote?
 
Bottomless tote! I always carry a small bag for the things I need to get to quickly and then I carry everything but the kitchen sink in a tote.
 
In my bag, you'll find….
 
My kindle (always with a full library of psychological thrillers!), compact, bronzer, lip balm, tangle teezer, sunglasses (our fab style GEORGIA) and my bulky purse which includes an unlimited amount of receipts and more loyalty cards then I could ever use.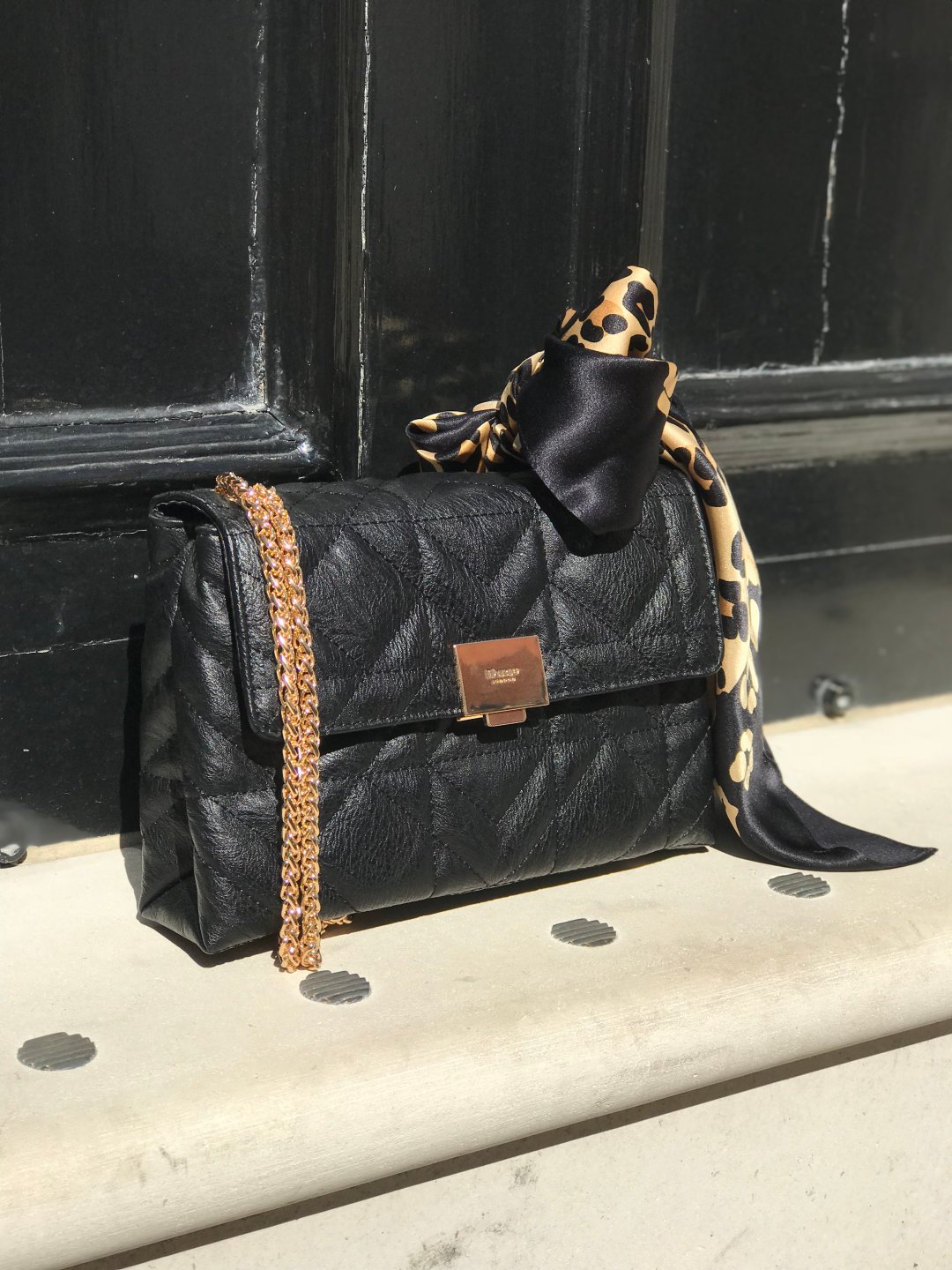 Nicole Rapaport, Editorial Manager
Which is you favourite bag?
 
This season it's our rucksack DUCKY
 
What do you like about it?
 
I've always been a mega fan of rucksacks for their practicality, so it's fabulous to see so many fashionable styles around I can wear as a 'grown up'. This season I'm all about our DUCKY rucksack in on-trend red. It is the perfect size for my essentials which can be easily compartmentalised in each section, and the removable front pouch is very handy for keeping loose change or cards that you want to easily access.
 
Discrete clutch bag or bottomless tote?
 
As a fan of minimalism and practicality I'll go for the clutch bag (with a detachable strap, which luckily all our bags come with). I love something that forces you to edit down your needs to the bare essentials; so phone, credit card, kohl eyeliner and I'm good to go.
 
In my bag you'll find…
 
My wallet that my husband bought me 10 years ago, it just keeps getting better with age. Sunglasses, I love our GENEVA style in tortoiseshell, and our collapsible UMBRELLA, after all… London weather can be changeable. My new water bottle with the dual purpose of trying to stay better hydrated and reduce my plastic wastage and a bag-for-life for those last-minute dashes to the shop.