Whilst we haven't seen the back of summer just yet (fingers crossed!), it is time to start planning your autumn/winter wardrobe and make sure you are a step ahead of the crowd. This year prepare for the cold and grey months to be brighter than ever, with pillar box reds or hot pink hues, here is our guide to the colours you need in your next season look.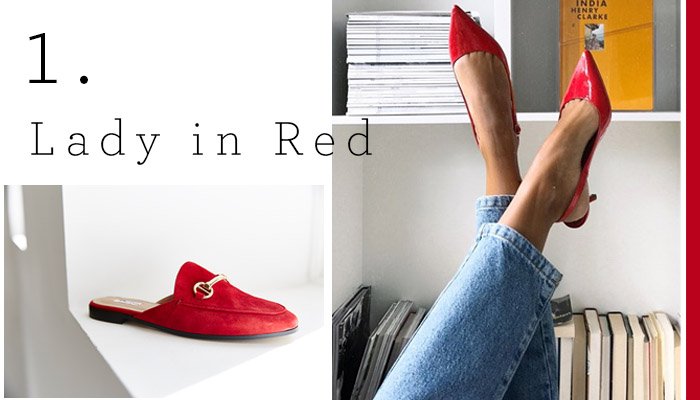 If you introduce just one statement colour to your wardrobe this autumn, make sure it's red. A colour that has always added a dose of chic to any outfit; team with your go-to dress for the perfect night out look, or throw cation to wind and turn heads on your morning commute. The bolder the better with this one!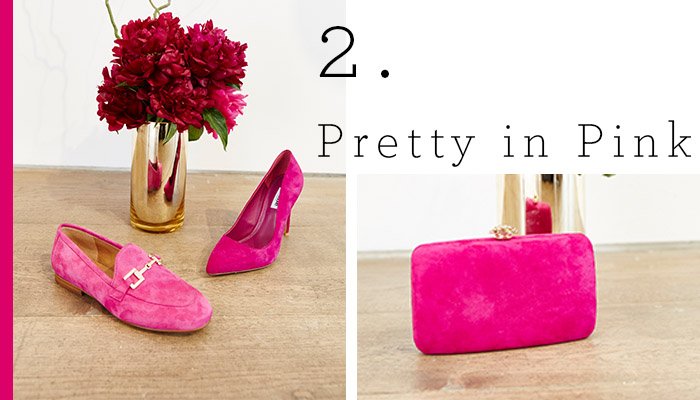 Think pink. It looks like our obsession with this feminine hue isn't going anywhere for the colder months; from neon pink to blush neutrals, this year any shade goes. It was the trend that slowly won me over last season, and I am now ready to dive straight in – right at the top of my wish list is the amazing GURU loafers.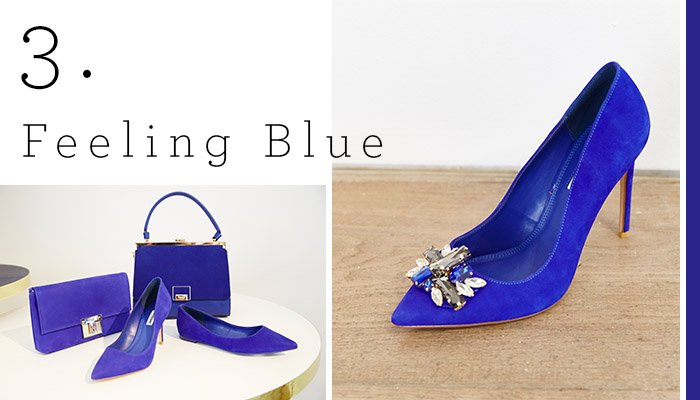 Experimenting with bold colours is always daunting, especially if you are used to a colour palette of different shades of black and grey, the answer? Cobalt blue. A little more classic that the rest of this season's palette, this shade is effortless and one of the best ways to switch up your look with a pop of colour.