There's a distinct chill in the air, the leaves are starting to fall and all hope of an Indian Summer is fading fast, who could believe that last year we were experiencing a mini-heatwave? no such luck in 2017. But what this does mean is you don't need to wait til Christmas to indulge in a spot of new season retail therapy and what better way to welcome in the season of mists and mellow fruitfulness that with a sassy new pair of ankle boots. Here's our absolutely fave Top 5.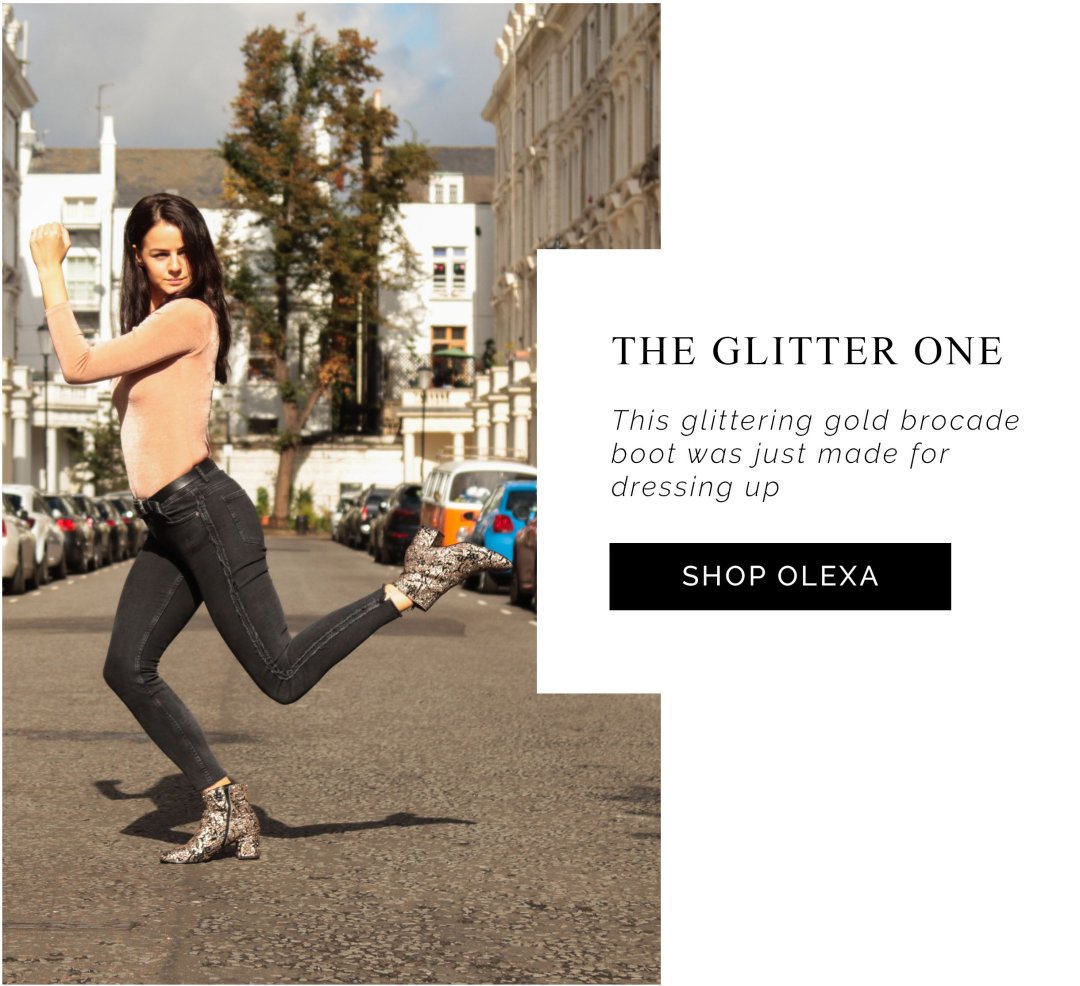 OLEXA is a glittering gold brocade boot that's a seriously dressed up number. As the light catches the sparkling design across the midnight black suede these boots were made for dressing up.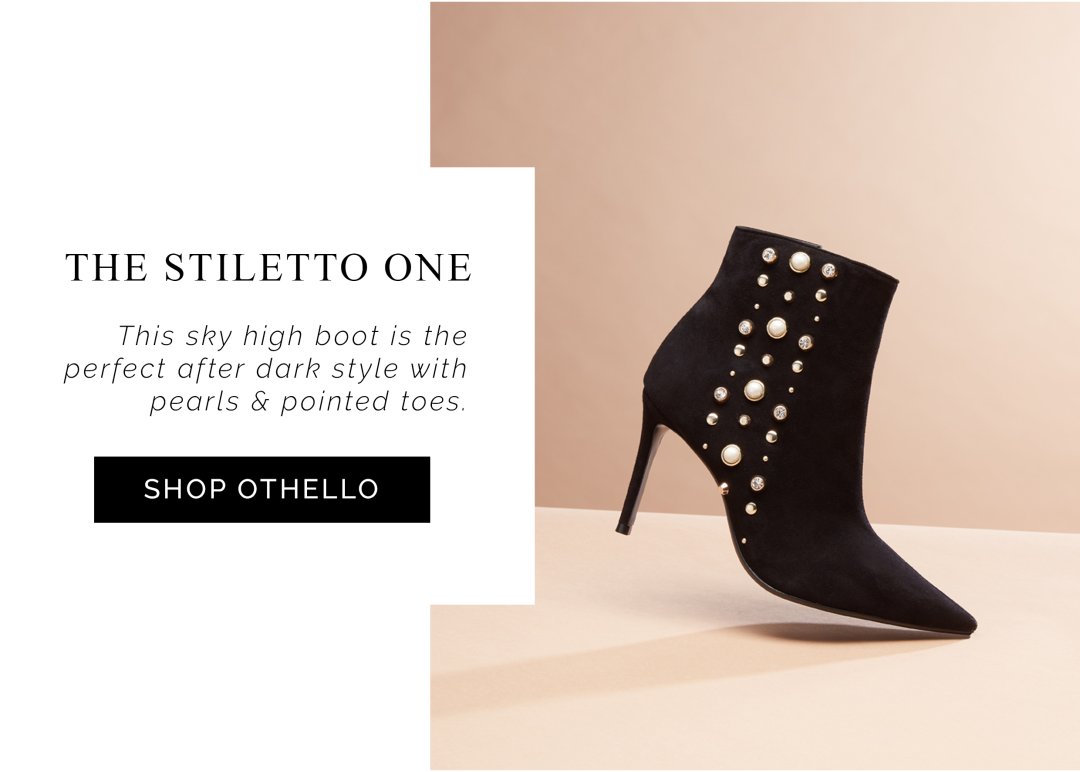 The pointed toe and the spiked heel that is OTHELLO is a seriously sassy number. This sky high stiletto boot has onyx pearl and golden studs raining down the side of this smart black suede evening boot.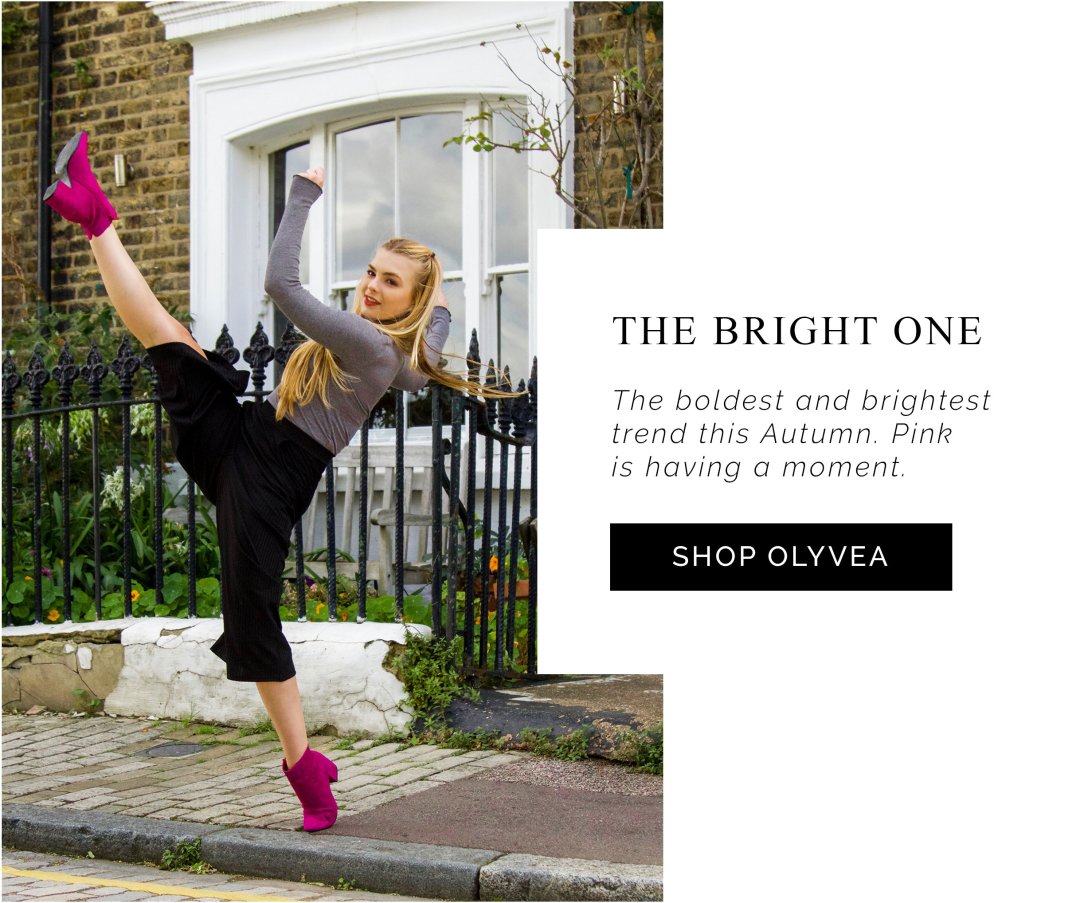 You have to have been living under a stone not to know that red and pink are the colours of the moment. There's a new inky pink that's all over AW17 and if you don't own at least one ruby red number this season you'll have missed out on the boldest and brightest seasonal trend. OLYVEA comes in both Winter Pink and Ruby Jewel Red, damn hot!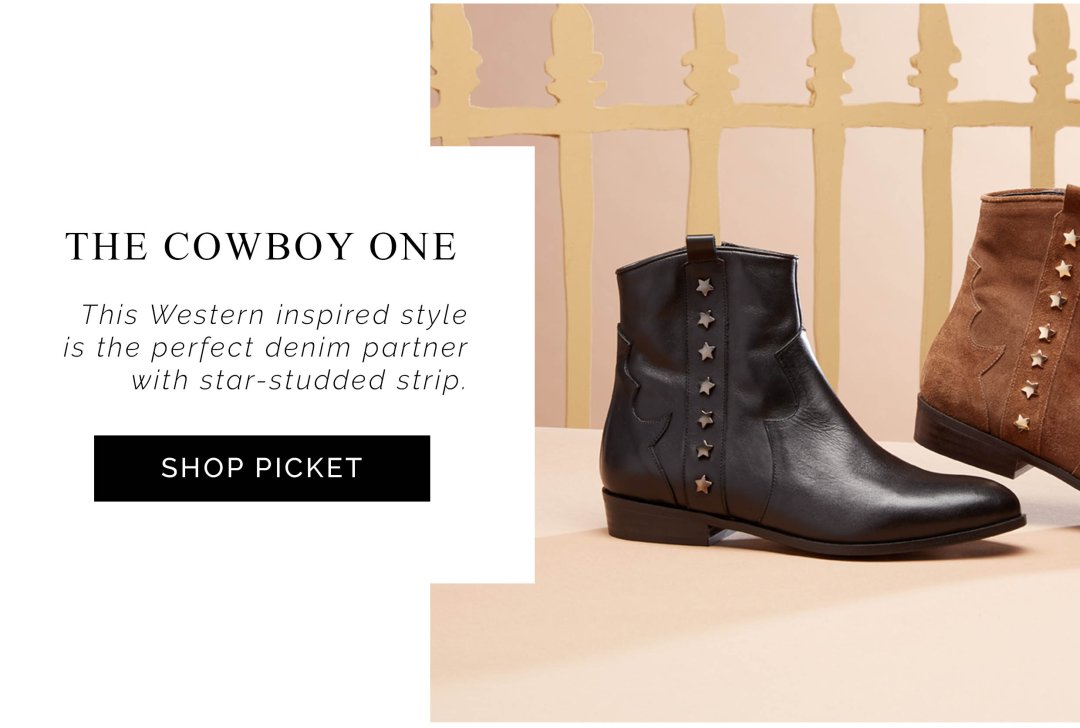 Say 'Yeehaw!' with the cool cowboy PICKET. This Western style boot has a star-studded strip down the side and comes in tan suede or black leather, the perfect denim partner, whether its straight, skinny or boot cut.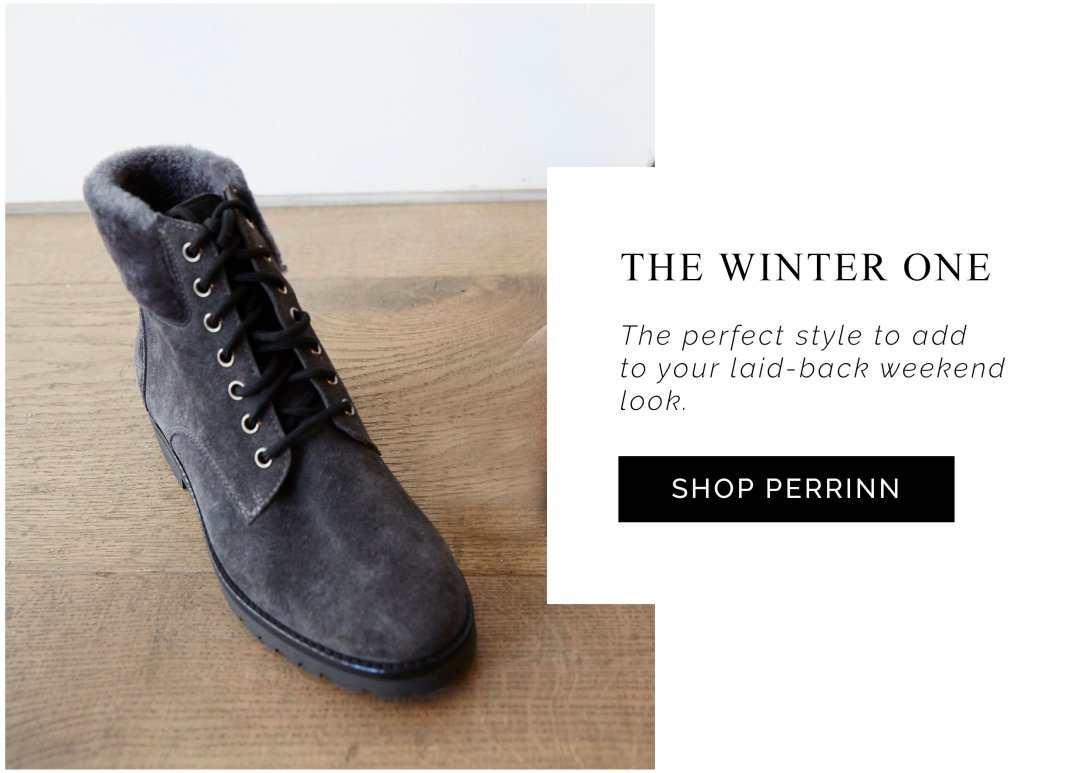 For a laid-back weekend style, PERRINN is the practically perfect partner in crime. A walking boot style with a snuggly fur trim around the ankle, Perrinn comes in silver grey or taupe suede or black leather.