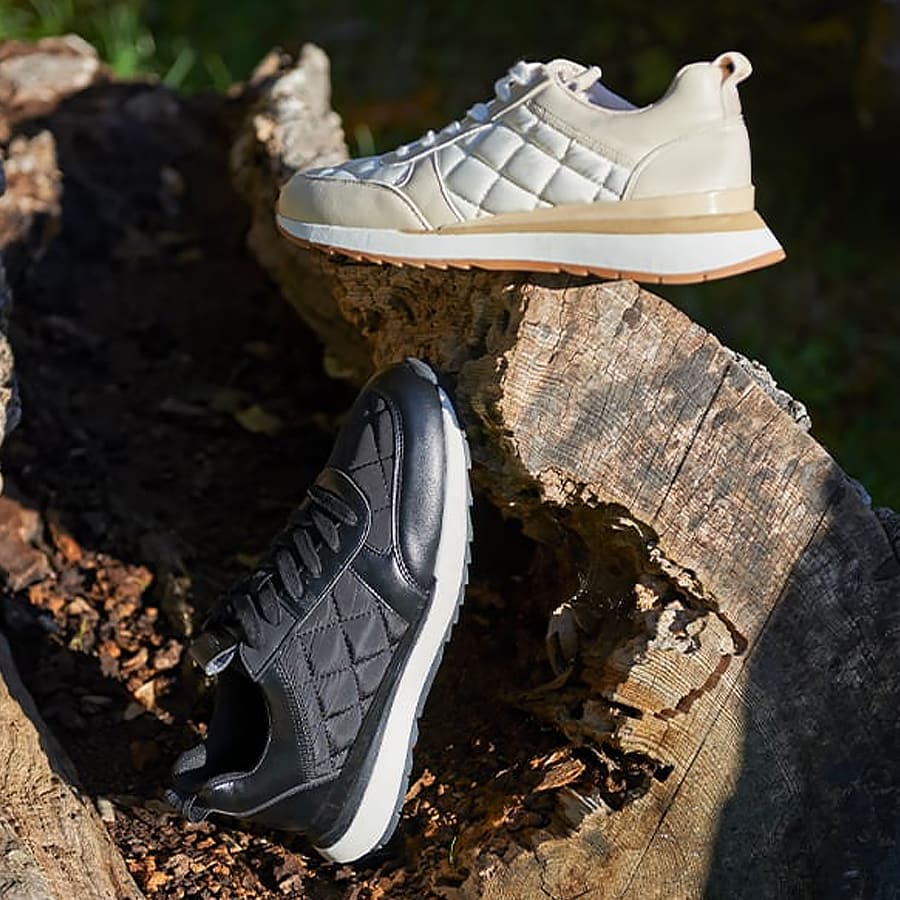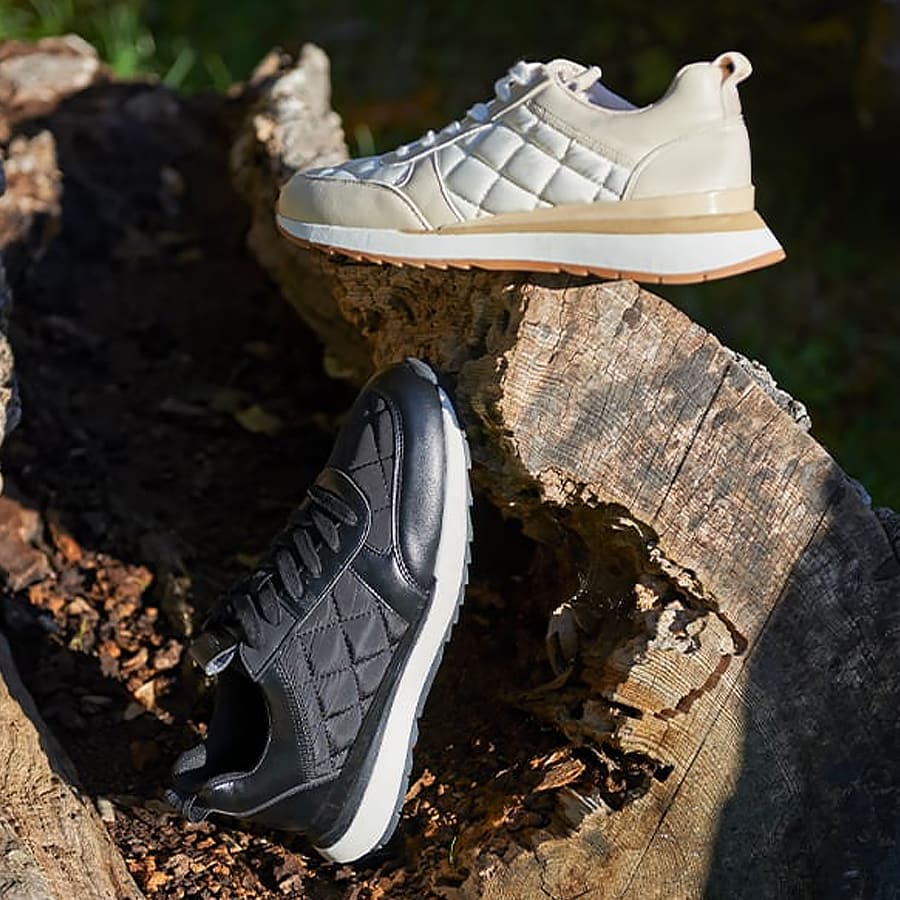 Our Products
As part of our sustainability commitment we are incorporating more sustainable elements into our products and packaging, recognising that there is much to be done and not compromising on the quality and design that is part of Dune London's DNA. We are making good strides and finding more responsible solutions for packaging, materials and waste reduction. Scroll down to read more about our initiatives.
The Dune Recycled Range
Incorporating more sustainable elements into our shoes and bags starts with design and so our team set about developing a new range using recycled materials. We're delighted with the resulting Dune Recycled Range – proof that you don't have to compromise on style to follow a more sustainable path! This range of trainers, bags and boots are versatile and modern with a nod to the season's key trends.
Responsible Packaging
We have taken a good look at all our packaging and challenged ourselves to do better. This year we are thrilled to introduce new Dune London shoe boxes. These boxes are made of recycled FSC certified cardboard, use vegetable-based dyes and are fully recyclable. We are sourcing recycled tissue paper and swing tickets made from sustainable materials, and have phased out plastic packaging in shoes boxes. Our store bags are made from recyclable paper.
The LWD
At Dune London we strive to use premium materials. We are now one of a growing number of footwear retailers that have joined the Leather Working Group. Demonstrating our commitment to improving environmental standards, this allows us to be a force for change in our industry. LWG assesses the environmental compliance of leather manufacturers and promotes sustainable and environmentally-positive practices within the leather industry. Our goal? To have all Dune London premium leather products sourced from tanneries rated gold or silver by LWG by the end of 2022.