First launched in 2018, Loupe has been created in 28 different finishes, the most popular being classic tan leather. Responding to demand, we've reintroduced bright green and orange shades for SS23. New additions to this season's collection include a beautiful citrus lime leather and silver diamante-encrusted design - true must-haves for the summer season.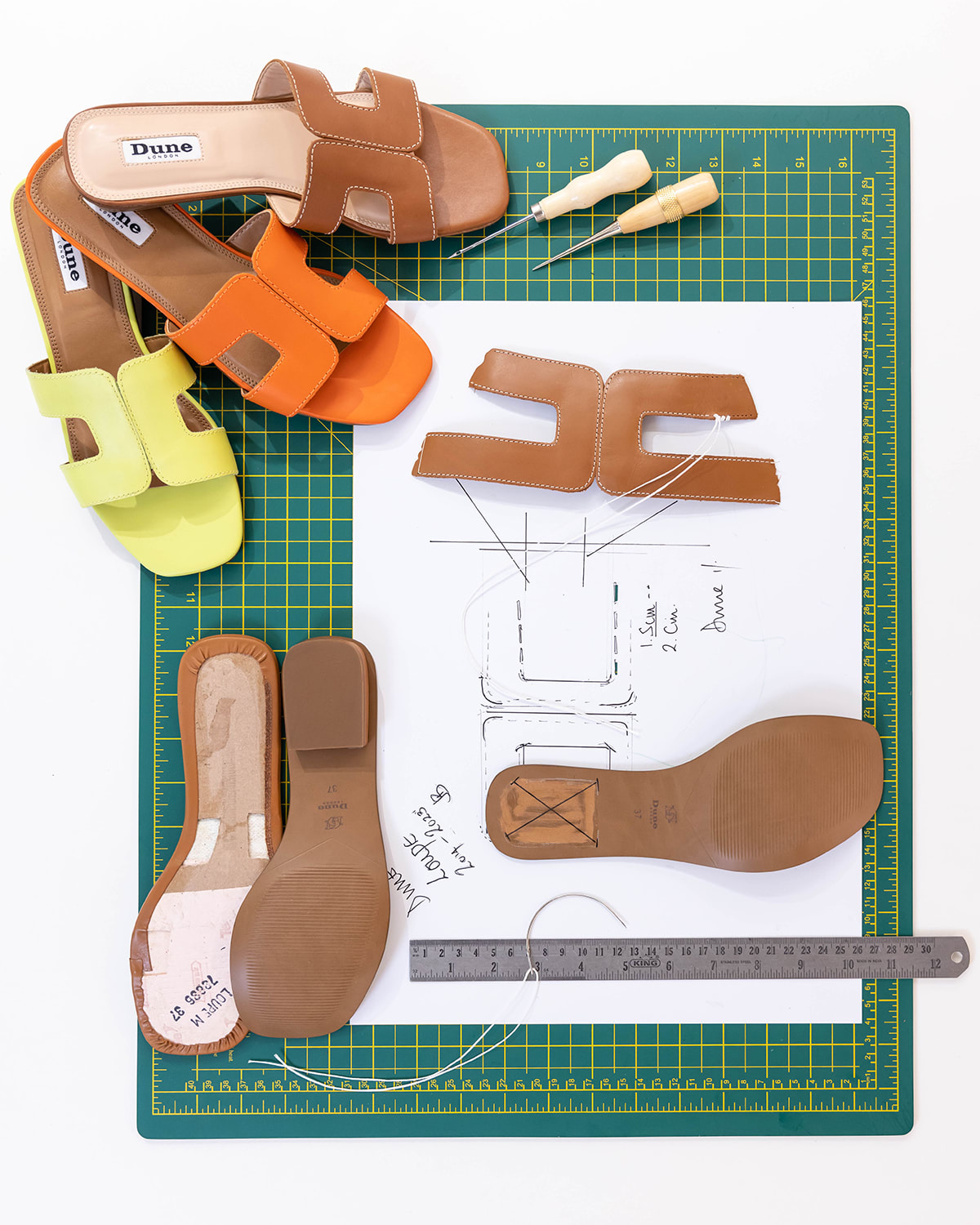 Chosen By You
Dune Icons are the standout styles that have achieved cult status and are brought back every season. Often selling out, the concept behind these styles is that whilst they continually evolve, they retain their timeless quality. Showcasing Dune London's most era-defining silhouettes, our icons play tribute to our in-house design expertise. Updated in new fabrics and colourways, these key looks remain relevant, striking the balance between creativity and classic design. YOU Magazine's Fashion Director Sophie Dearden believes that both styles to be equally covetable. Claiming to have purchased 'three pairs of the classic Loupe sandals', the style expert considers our newest addition, Loupa to be a comfortable profile that is easy to wear and enhanced with contemporary finishes, thanks to the thicker sole.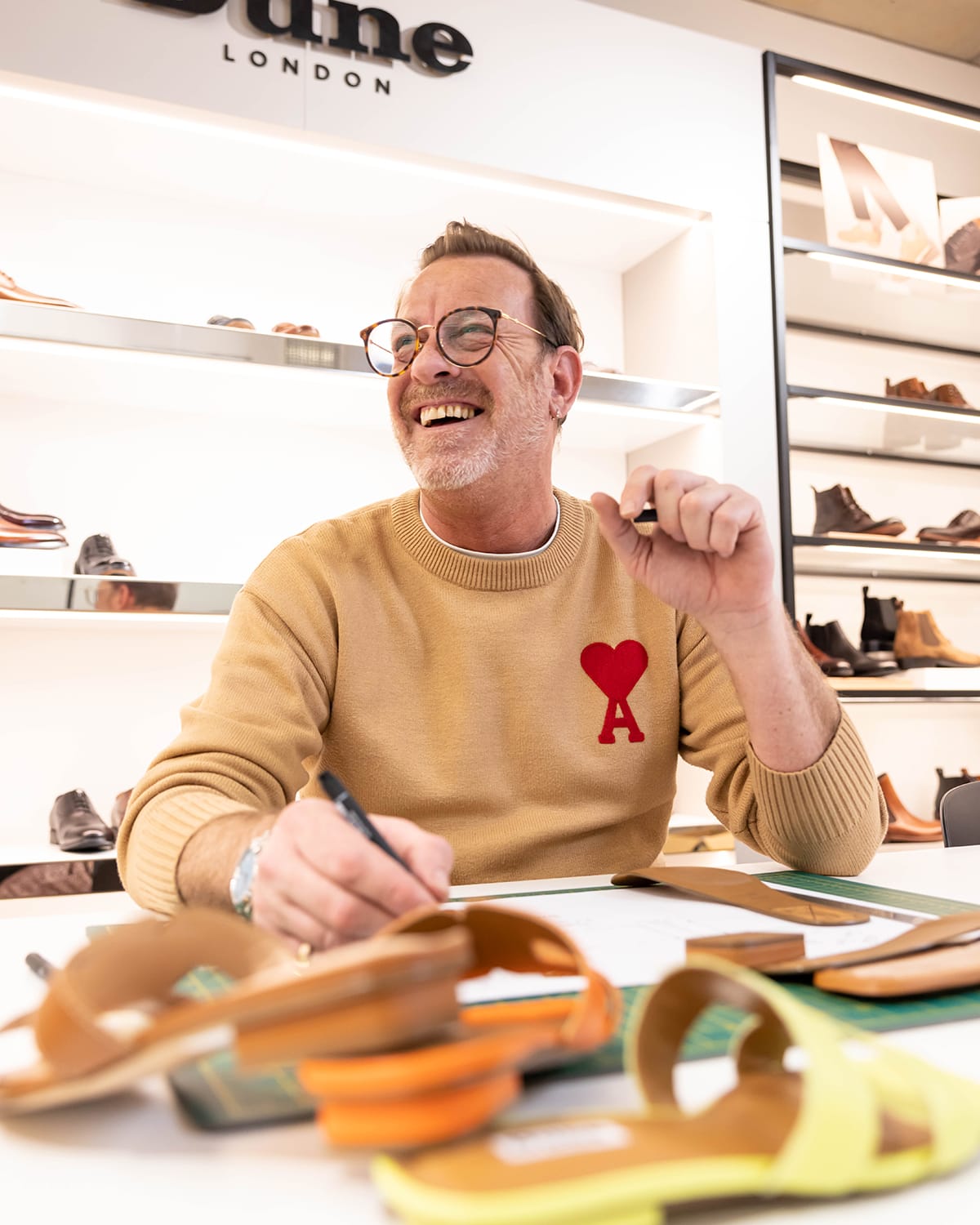 Loved by you, over 80,000 pairs of Loupe have been sold globally. Each season waiting lists are known to build to 3000+ strong as Dune London fans wait for our new colourways and textures to land.
For SS23 we've introduced an exciting new style update, Loupa. Designed with a trend-led ergonomic footbed, Loupa is available in classic tan and black leather, featuring the same contrast top-stitch detailing and bespoke 'DD' design.
Following in Loupe's footsteps by shrinking the original design to miniature proportions and adding a dainty ankle strap for support, the adorable Kids Lumy sandal is perfect for mini-mes with discerning taste. Available in fruity colour-pops of green, watermelon pink are classic neutral tones.
In-House Design
Combining comfort and style, quality lies at the heart of Loupe's design. Crafted from premium Brazilian leather, they feature a cushioned sock and comfortable low heel. Everything from the subtle contrast stitch detailing to the signature, mirrored 'D' cut-out design has been carefully considered.