IWD is an important event for us. We believe inspirational women celebrating inspirational women is something worth shouting about. From the boardroom to the shop floor women are key to the Dune London success story.
This year we caught up with three pivotal figures in our team and asked them who their role models were and the people that inspire them in their day-to-day working lives.
What is the best career advice you received and who inspires you?
"When you do a job, do it right. That was probably said by my parents when I was young and being asked to clean my room but I've always stuck by this – understand your role and do it to the best of your ability. For me, as well as working hard, this also means being considerate to people at every level and looking for opportunities to develop your skills and enhance your career. I'm inspired by the women in my life, both personally and professionally, who provide encouragement, support and fun every day. The majority of Dune's leadership team are women and I really enjoy working with such warm, motivated and talented people. Clara Eisenberg, Legal & Sustainability Director
Who were your role models and who inspires you everyday?
"I grew up in the 1980s and 1990s and successful female business women were few and far between. However I was inspired by women who were flying high in traditional male roles. For example Karren Brady became MD of Birmingham City Football Club in 1993 when she was only 23 years old. I found it extraordinary that a woman of that age could succeed in such a male dominated environment. Kate Adie was another role model for me. She was the Chief News Correspondent for the BBC and reported from war zones all over the world. I was in awe of the brilliant journalism she delivered in the toughest of situations. My boss for many years taught me the importance of encouraging and developing your team. I am so proud of the team that I have. I encourage them to take accountability for their areas and it's great to see them flourish. I have some fantastic women (and men) in my team who have developed into brilliant professionals." Alice Arnold, Chief Operating Officer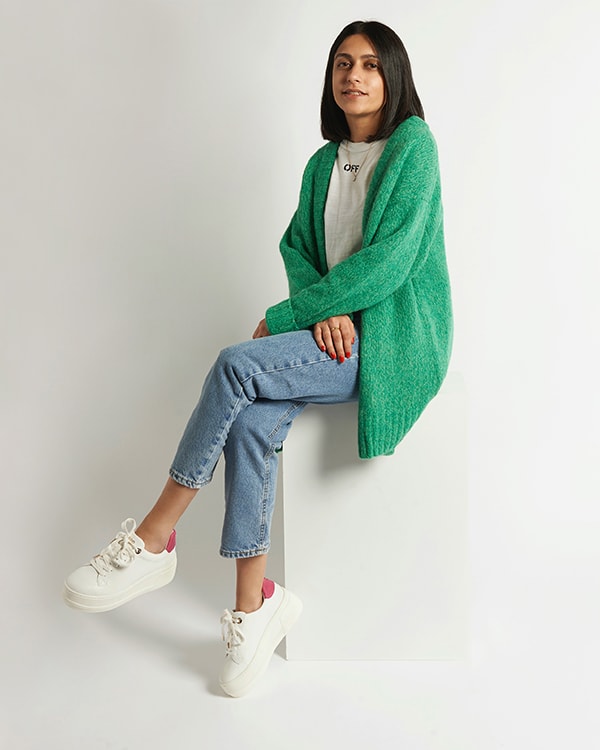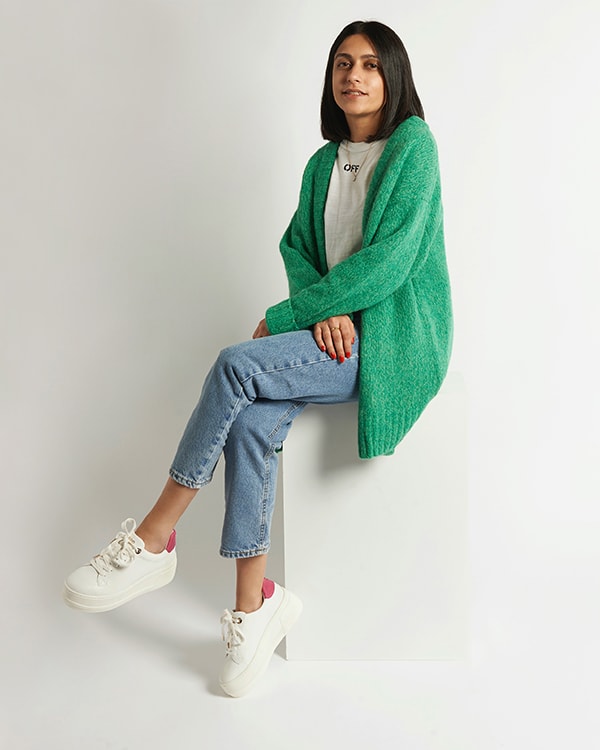 Who were your female role models growing up?
"The two most important female role models have most definitely been my Mum and Auntie. They have both been extremely successful in their careers but they have had to battle to overcome gender and racial stereotypes to get them where they are. They have continuously given me the support and confidence to believe that I can achieve anything I want, if I put my mind to it." Jasmine Bhuller, Junior Buyer.
Shop the styles our team are wearing