Trust me, there's a reason you'd want to be a Queen Bee. Apart from being the total boss, fed on royal jelly from birth, able to fight off all who challenge you will your super swanky special stinger that no other Bee has, whilst ruling the hive and with a string of willing suitors, seriously what's not to love!

The Bee motif was adopted by the city of Manchester, a symbol of its resilience and work ethic from the days of the cotton mills of the Industrial Revolution. Instantly recognisable and distinctive black and gold stripes, the Bee really is the most regal of emblems.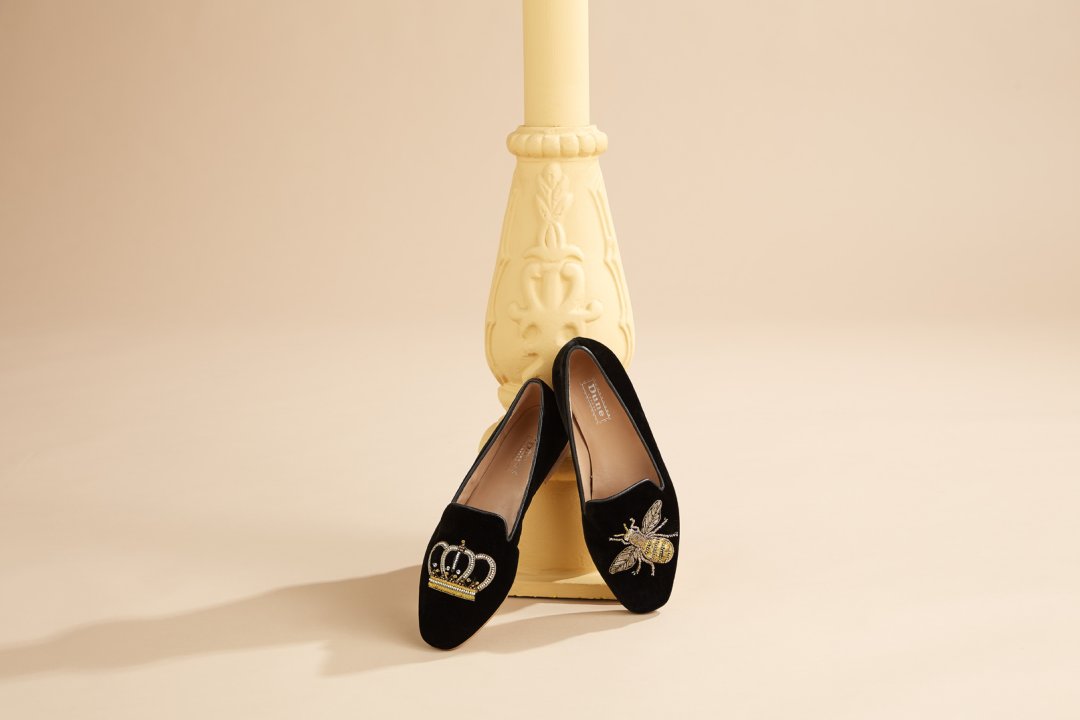 So, in celebration of all you heroines, you 24/7 nurse-maid-chef-chauffeur-homework professor-dog walker-PA, wives, mothers and daughters, you busiest of Queen Bees, we're created a capsule collection just for you.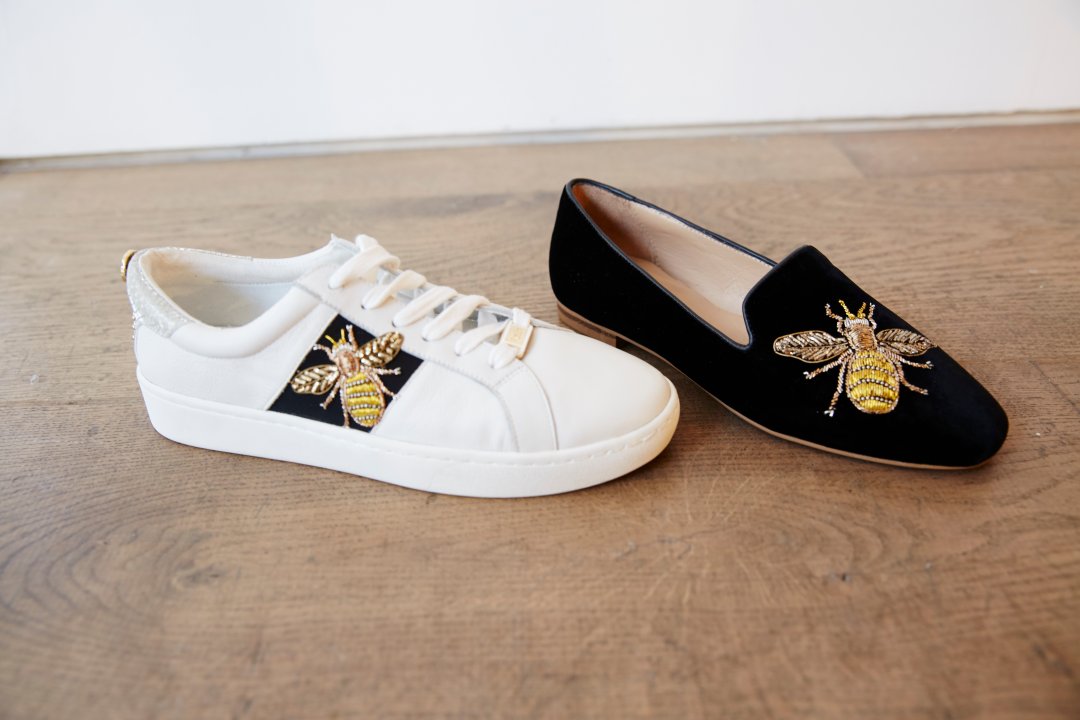 Meet GIORGETTE, a midnight black velvet slipper cut loafer, edged in gold. Beautiful and sleek, the best bit are the intricately embroidered golden crown and bee on the toe of each slipper. Using spun gold, silver and bronze thread the textured motifs simply say I'm a Queen Bee'.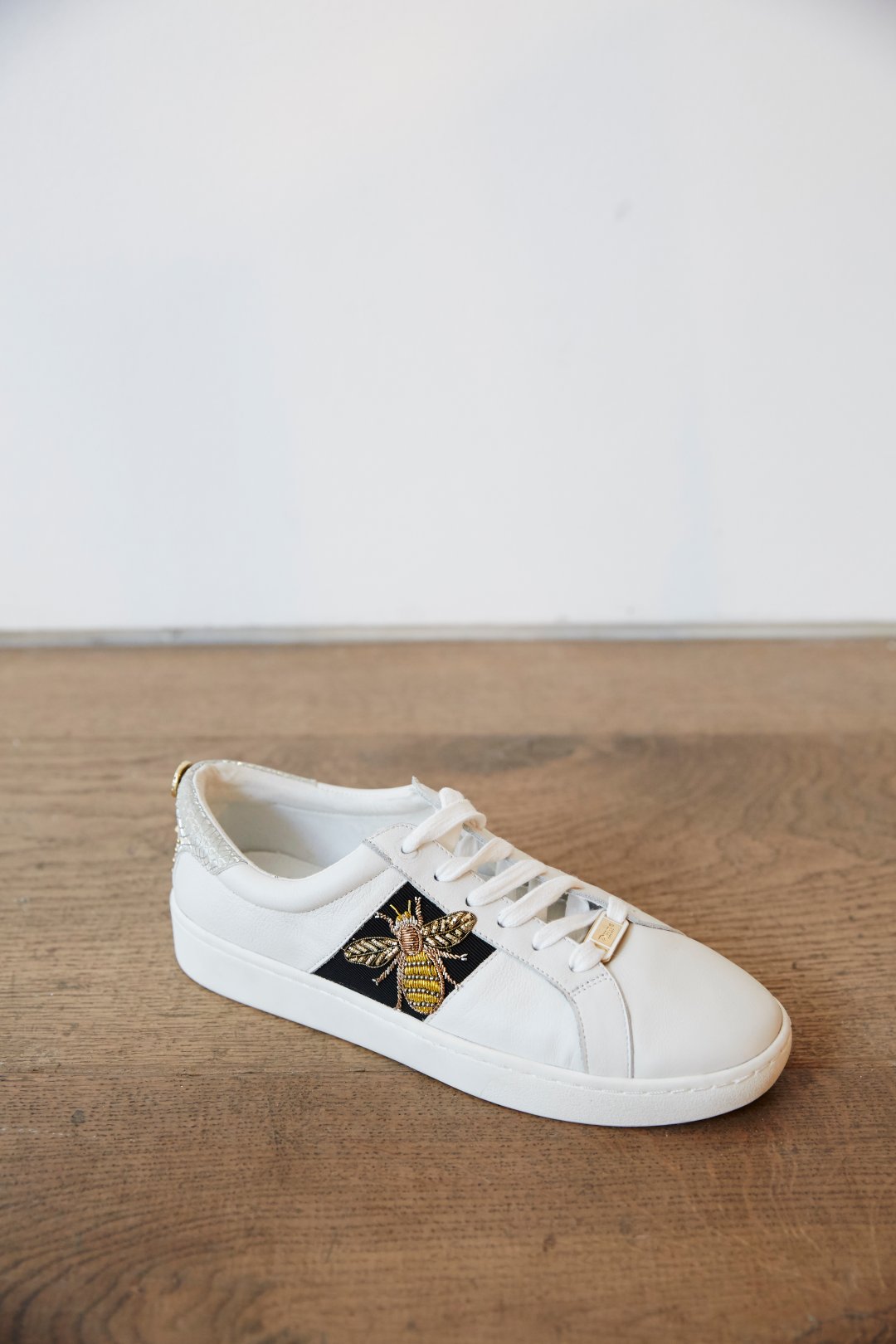 There's also a practical trainer in the Queen Bee collection, EBIE has the Bee emblazoned on the side and a touch of bling down the spine in the form of silver snakeskin and golden jewels, these trainers are ideal for all you Queens on the run.