With Royal Wedding fever in full swing, we catch up with Fashion Director of Brides Magazine, Bryony Toogood,  and her top tips for every bride-to-be this wedding season.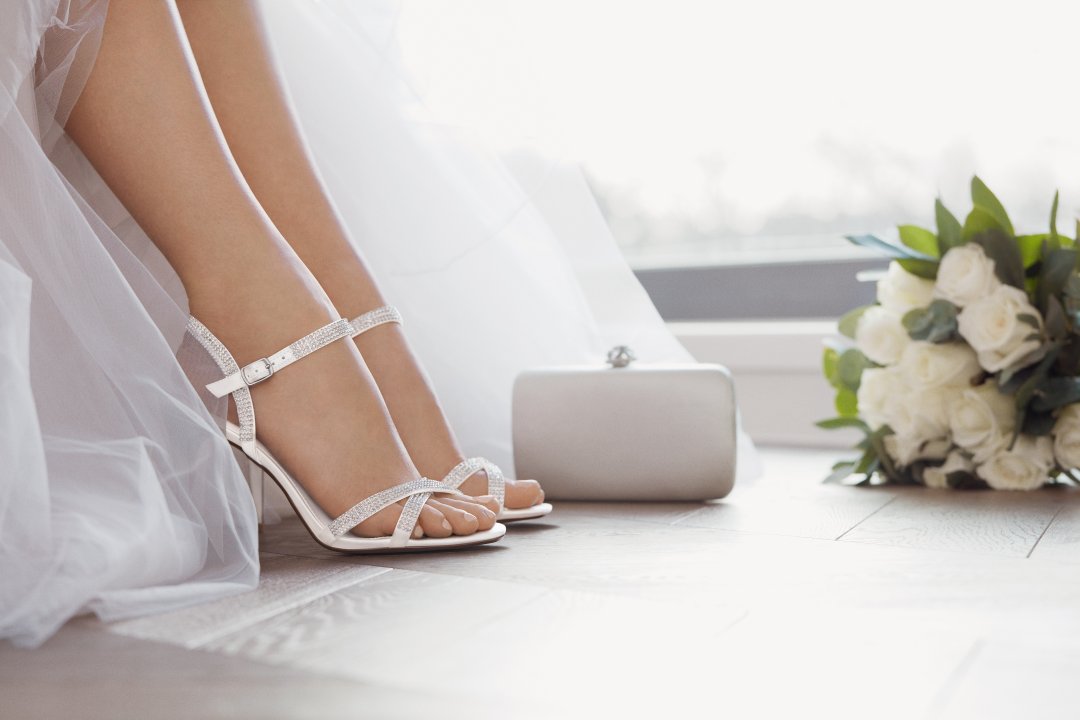 Shoes: Madallenna
Wedding shoes: Choose them before or after the dress?

Definitely say 'yes to the dress' before 'I do to the shoe' – unless you can afford to make a mistake. Even if you've found the wedding shoe of dreams you need to think about whether they work in all aspects. Just make sure you've chosen them in time for your final few dress fittings to get the length perfect.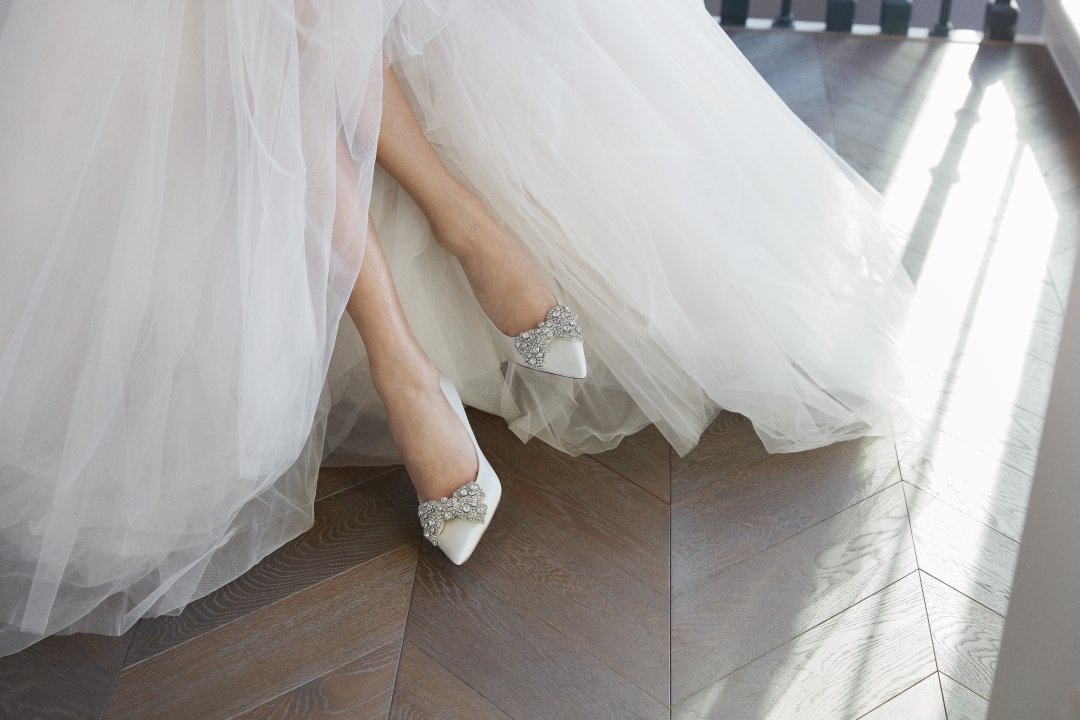 Shoes: Beaubellee
Heels Vs flats debate: Where do you stand?

If you need height, you need a heel. But it needn't be a reed thin stiletto – consider the comfort, your ability to walk elegantly (be honest with yourself) and of course, your venue. Sky high heels might work for a city wedding but what about walking through a field or on sand? So, if heels are a must think about a mid-heel or kitten heel.  Flats are so much more than a ballet pump these days so if you're tall or just don't 'do' heels a gorgeous bejewelled satin flat will work a treat.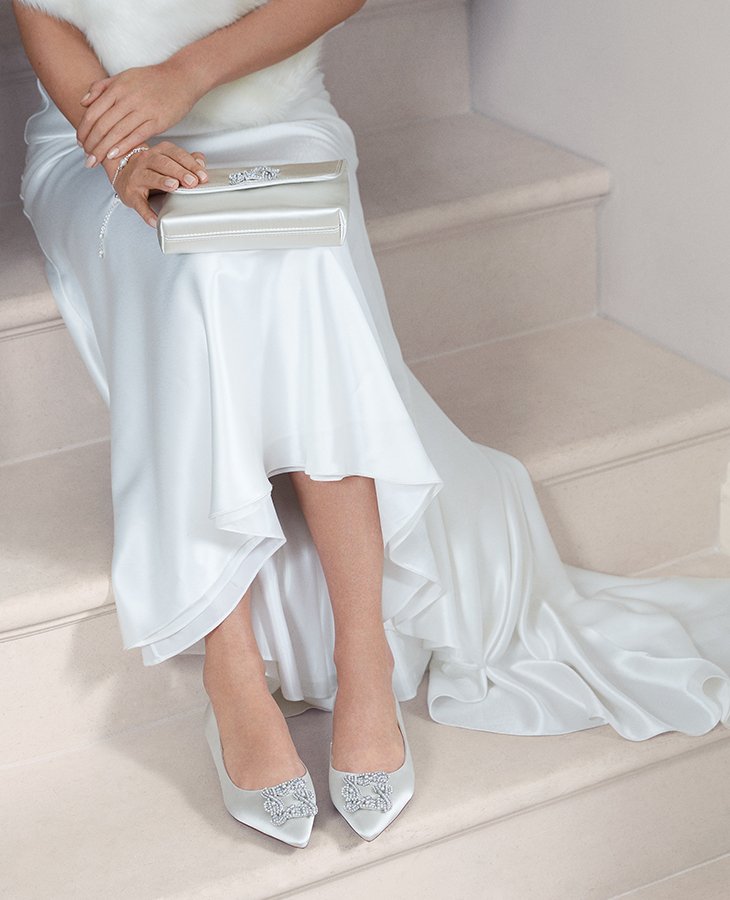 Shoes: Bow-tie   Bag: Beston

What to keep in your bridal clutch?

The Bride should keep her clutch as light as possible with simply a lipstick of choice, miniature or roller version of your scent, compact mirror, tissues and maybe a phone on silent. Your girls in the main squad should carry emergency supplies between them -mini deodorant, hairspray, under-eye concealer for last minute touch ups, painkillers, safety pins, hairpins and blotting tissues.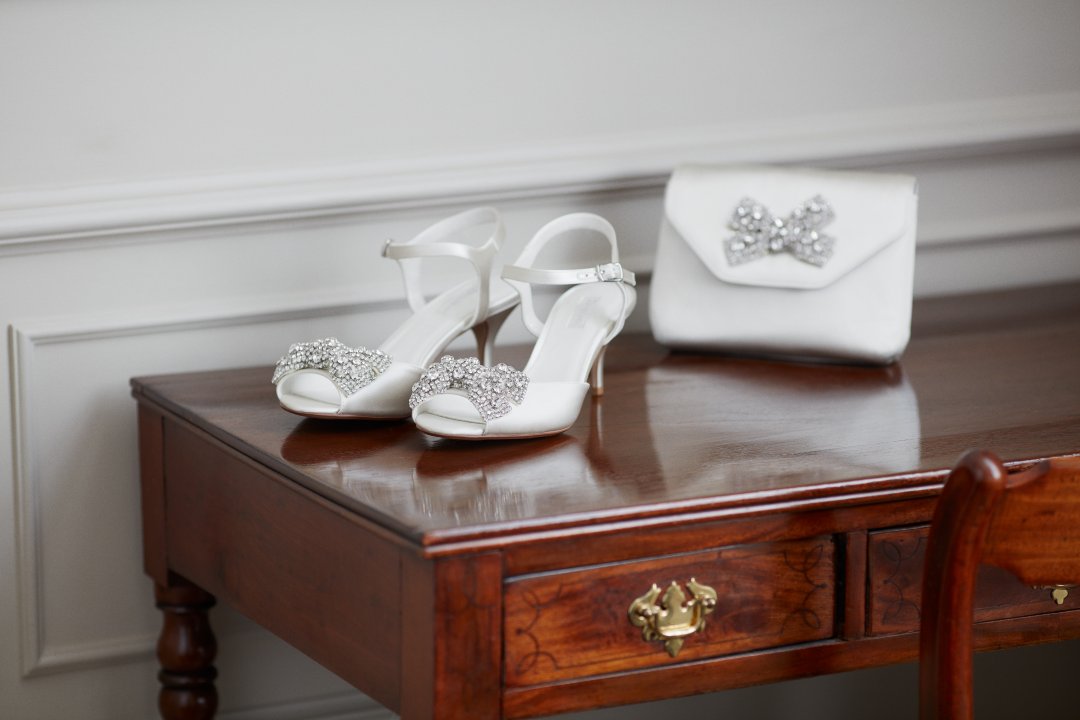 Shoes: Majestie  Bag: Belightful


The Dune London wedding collection is exclusively available online, with selected styles available to try on at our London Marble Arch and Glasgow stores.

PSSSST: If you haven't enetered our Pinterest competition, there's still time. Take a look at the T&Cs here.